Transcription Of Interviews
Interview transcription is actually an interview transfer - from a recorded call to a typed page. For example, students record their lectures or interviews conducted for research but do not have the time to transcribe what is said in a proper, convenient, and accessible way. So how do you do it right? You will know immediately.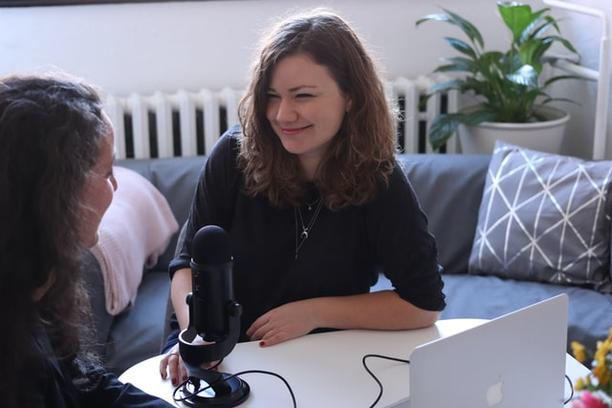 Where do you start? A recording, of course
When you are interested in interview transcription or any other transcription, you should prepare in advance and have a high-quality and clear recording as much as possible of the interview. It is advisable to use recording and transcription services that will do the job with absolute professionalism, making it easier for you and saving you time, hassle, and lots of energy while you vacate to other important things. Professional transcription companies offer recording services in advanced and high-quality digital equipment, so before you have an amateur recording device - carefully explore the option of using professional recording and transcription services which will greatly ease you later. The interview, and therefore the recording, should be conducted in a quiet and pleasant place, with as little background noise or music or any other noise as can interfere with the recording. In this way, the transcription will also be clearer and more accurate.
Why not transcribe independently?
Many try to transcribe interviews independently and find that it is a complicated, slow, and complex job than they thought. A high level of experience and skill is required to be able to transcribe interviews accurately and in a timely manner. Independent transcription, with no previous experience, can bring you long hours of listening to the recording, typing, error correction, and lots of frustration. Here, too, transcription companies that provide quality recording and transcription services are entered into the picture, which is carried out with specialized and professional tools while meeting the required times.
When do transcripts be interviewed?
Transcription Interview for Research Work - When students do research work, they must meet with different people in order to get as much information as possible. Because seminar research papers are submitted on paper - recording and interviewing are necessary. Transcription companies provide fast and accurate recording and transcription services that streamline the work process and expedite their completion.
Transcript of newspaper/internet articles - journalists, reporters, interviewers - these are professionals who meet hundreds of people as part of their work, question them, and present the interview words to the public. Recording and transcription services are an excellent tool for this purpose and help write articles quickly and professionally, without missing important information in the context of what was said in the interview.
Personal Interview Transcription - We all know at least one person with an amazing life story. Some want to make their voices heard and share their stories with others - for this purpose, they record themselves and send the recording to a transcription company. Most of them are older people who cannot write the story themselves, so recording and transcription services are at least part of the way.
Job Interviews - This may sound surprising, but many choose to record and transcribe job interviews. Whether preparing for further interviews, repeating questions asked during an interview, thinking about answers in advance or for an interview they themselves should pass on to candidates and decide what to ask. In these cases too, a professional transcription company will help achieve the desired results.